By Tristen Taylor, Arison Tamfu, Ingrid Gercama and Nathalie Bertrams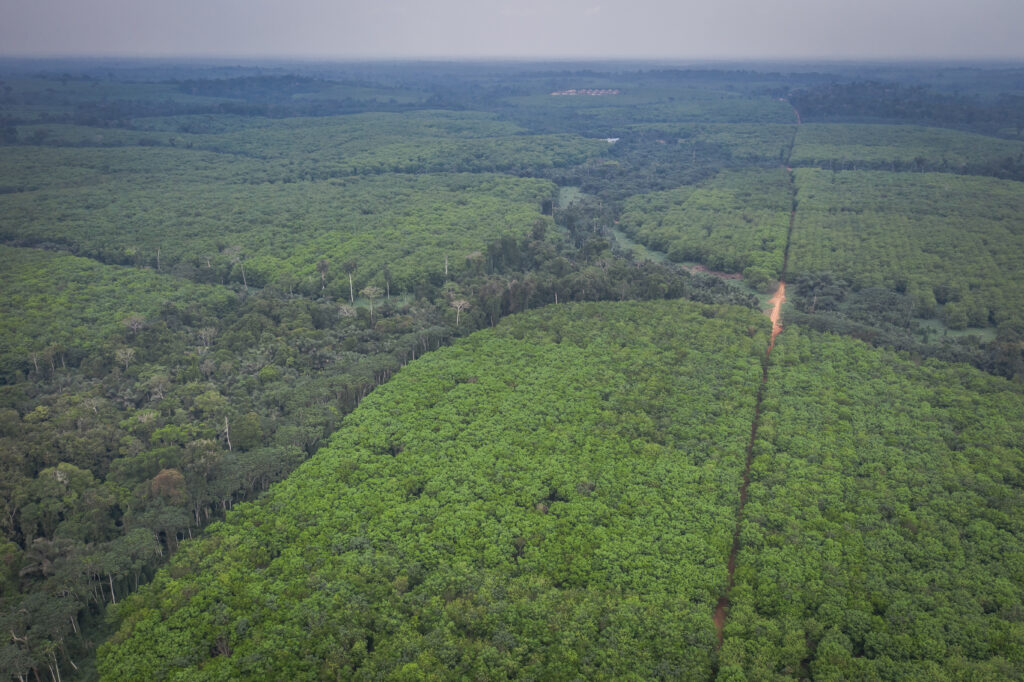 In southern Cameroon, about 150km from the border with the Democratic Republic of Congo, a bitter story from the colonial era is playing out. Rubber companies are once again destroying rainforests and communities.
Nyabibété's houses and stalls stretch along the road. The majority ethnic group of Cameroon's South Region, the Bantu, dominate the village. But in the middle of Nyabibété about 100 indigenous Baka people sit in poverty, crowded into a handful of huts. The Baka are Cameroon's indigenous hunter-gatherers and have, for thousands of years, relied on Central Africa's forests for survival.
According to Moise Ndjelee (80), the evictions started when "strangers" told the Baka to leave their land, a primary rainforest only a 20-minute walk from Nyabibété. "They told us to come and stay here temporarily so that our children can attend school. We agreed and that changed our lives forever," he says.
When they destroyed the forest," he says, "they were actually destroying our homes."
Most of the Baka in Nyabibété are illiterate and struggle to speak French or English, the common languages in Cameroon. They also suffer from discrimination, often derogatorily called "pygmies" and "uncivilised". Emile Ambili (19) is one of the few who can speak French fluently, and among even fewer receiving an education: he's just enrolled in primary school.
"We are encircled by graves," he says. "Even [our] houses have been constructed on graves because we do not have enough land."
What used to be the Baka's rainforest home is now the 450km2 Sudcam rubber plantation.
Read more here: https://www.dailymaverick.co.za/article/2023-07-11-chinese-rubber-firm-in-cameroon-destroys-forests-indigenous-lives/