In Johannesburg's impoverished townships, poor communities are paying the price for the country's rich gold mining past.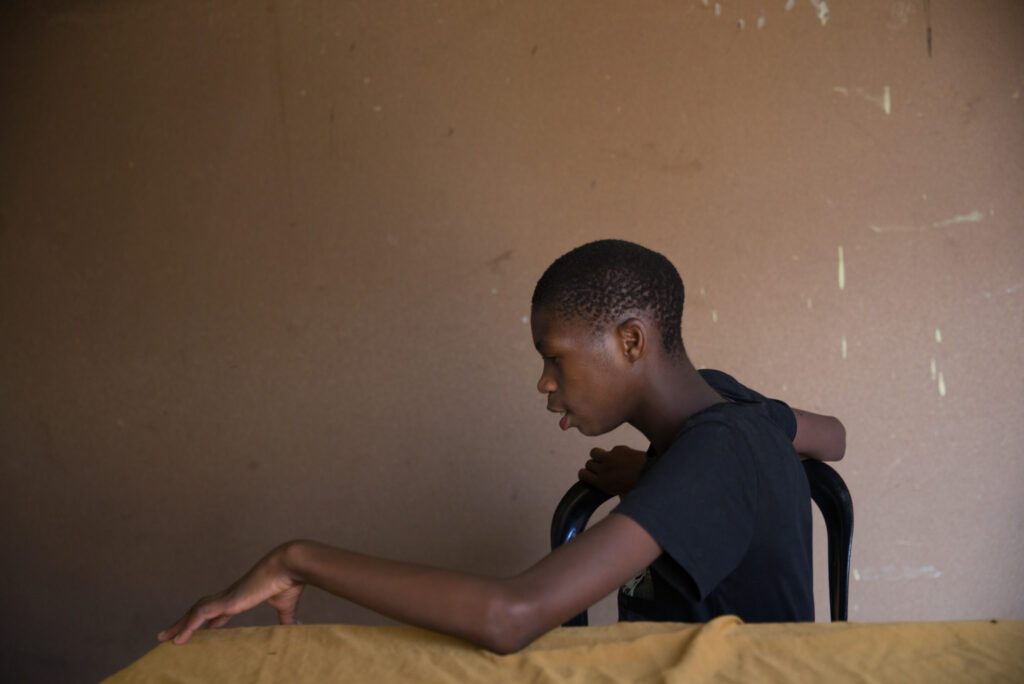 Johannesburg, South Africa – "This mine is a silent killer," said Tiny Dlamini at Snake Park in Soweto, pointing at Johannesburg's largest abandoned gold mine dump that looms over the impoverished settlement.
During over a century of highly profitable gold mining in South Africa, large amounts of mining waste were piled into massive hills, mainly in marginalised and densely populated residential areas such as Soweto.
There is no fencing, signposting or security around the tailings dump officially known as Thulani/Doornkop, but more popularly known as Snake Park. City officials say it has as many as 58,000 residents.
When it is hot, children swim in the highly toxic evaporation pools of the former mine, Dlamini said.
On windy days, the Snake Park mine dump blows toxic, radioactive dust across houses and shacks.
Then the air is thick with yellow dust that contains high levels of uranium and a cocktail of heavy metals like cyanide, arsenic, lead, mercury and cadmium.
"Leaving this dump unattended and not rehabilitated is a crime," Dlamini, a community activist since the Soweto uprising in 1976, told Al Jazeera. "The people here breathe, drink, and eat this dust."
Apartheid's spatial planning forced Black Africans to live downwind of Johannesburg's mine dumps in townships like Soweto.
Today, "it is environmental apartheid," David van Wyk, a senior researcher at Bench Marks Foundation, a nonprofit that examines the social responsibilities of multinational corporations, said. "They can't get out of the trap. And they have to live with the consequences."
A 2017 Bench Marks Foundation study found that more than two-thirds of Snake Park residents surveyed complained about respiratory problems, including persistent coughs, sinus issues, asthma and tuberculosis.
Many children in Snake Park have developed severe cerebral palsy, a group of disorders that affect movement and posture caused by damage to the developing brain.
These children are taken care of by their impoverished families. Care centres are far and between, and there is no financial help from the government.
"They are the poorest of the poor, and nobody is really that interested in their issues. That, to me, is the biggest problem," said Natalya Dinat, a medical doctor and researcher for Science for the People Southern Africa.
She says funding for comprehensive epidemiological research would be urgently needed.
And it is not just a problem in Snake Park, she stresses. There are more than 6,000 such abandoned gold mines in South Africa.
"The dumps should be removed, and the people should be given safe living spaces," van Wyk told Al Jazeera. "The government should enforce the law and hold the companies accountable."
Full article here